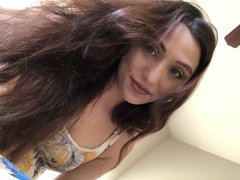 Miss Sherry
Offline
Hello and thank you for taken the time out to read this

Hi I am a third generation psychic. I have been providing psychic readings for over 13+ years. Of experience I have helped many people in all areas of their lives. My gift allows me to connect with lost ones, to provide information and to assure you that you are not alone in your journey.

I read your energy. I connect to your feelings and emotions to receive information. I often see images that enable me to understand and interpret your situation. I can use tools if necessary. I use tarot cards and a crystal ball. I can interpret your dreams.

No question is too big or too small for me to handle. All of my readings are true and honest. So be prepared for the good news and the truth. All of my readings are 99.99% accurate. I can tell you about your past, present and future. I can answer your questions about love, marriage and business. Call me today for straight answers.